Kenya Medical Trip - Chogoria Hospital
WHEN
Jun 29 2019 - Jul 11 2019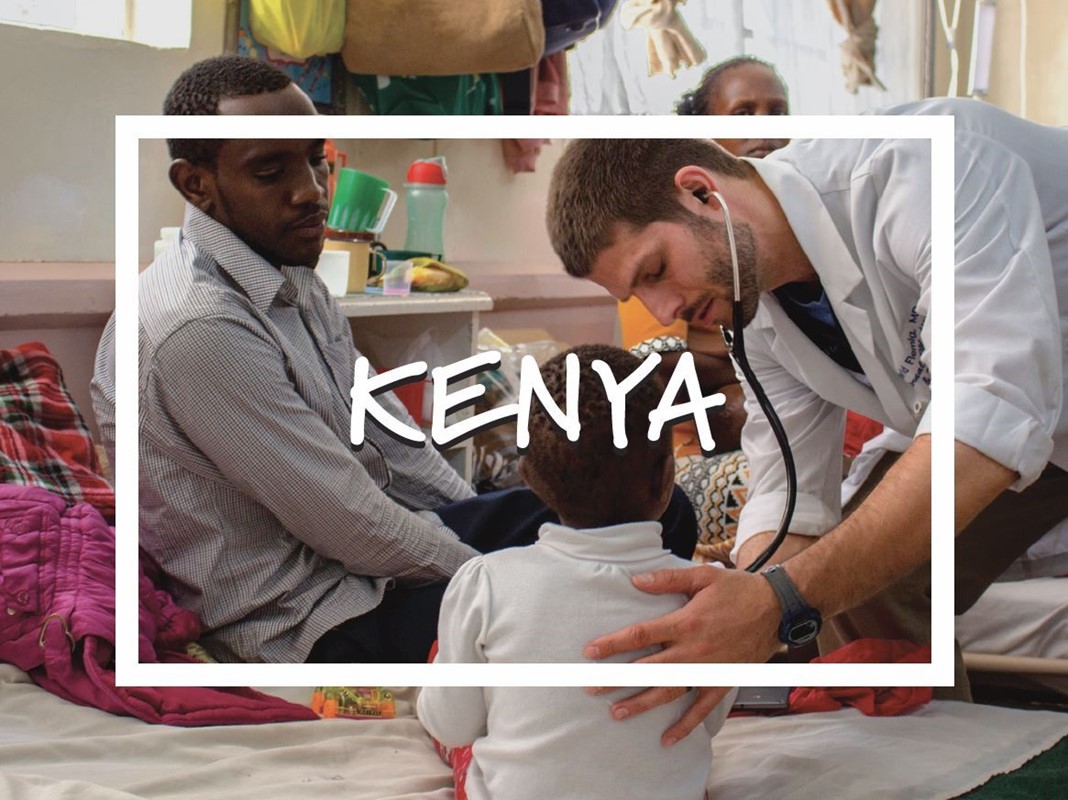 This trip is designed for you, someone who has a passion for medicine, who wants to help people both physically and spiritually. As a member of this team, you'll be led by missionaries 
Dr. Pete and Angela Olsen
 who have a heart for seeing lives transformed through medicine and a relationship with Christ. On this team, you'll see how 
Chogoria Hospital
, a mission hospital in rural Kenya, is instrumental in transforming lives. You'll be able to shadow physicians, pray with patients, and do visits in the community. This trip is designed to open your eyes to cross-cultural medical ministry and help you see how you can be a part of what God is doing through medical missions.
Daily Schedule
Day 1: Leave for Kenya
Day 2: Arrive in Nairobi. 
Day 3: Spend the day in Nairobi (adjust to time change, orientation, visit Nairobi ministry, etc.).
Day 4: Head to Chogoria: 3.5-4 hour drive.
Day 5–10: Chogoria Ministry (Team divides among departments, put with chaplains, go around with the ward teams, outpatient areas, travel with some of the community visits)
Day 11: Leave for game park in the morning, do afternoon/evening game drive, followed by a team debrief.
Day 12: Morning game drive, travel back to Nairobi, fly home that evening.
Day 13: Arrive back in U.S.

*This schedule is tentative and could possibly change.
Cost and Payment
Total Trip Cost:

The cost is $1,400 plus airfare. The final total varies, depending on team size and flight costs which vary depending on your departing airport location. Your final trip cost will be given to you after flights are booked. Flights are expected to be around $1,500.
All funds will be raised through an individual account you will receive with WGM. WGM has its own "Go Fund Me" platform for you to raise money with no fee. You will be provided with a detailed list of those who give to your trip.

What is include in the trip cost:
International Airfare
Housing and food (3 meals a day)
Transportation while in Kenya
Ministry supplies
International Travel Insurance (primary medical, liability, travel assistance, etc.)
Team shirt and WGM Journal
Administrative costs
Costs not included in the trip price are: meals while in airports during travel days when traveling to and from the U.S., any fees associated with baggage or immunizations, passport, personal shopping money and incidentals such as snacks, additional beverages, phone calls, and other personal items.
Payment Schedule:

March 28, 2020—1/3 of cost
April 28, 2020—2/3 of cost
May 28, 2020—Final Balance
Register
Contact Info
Angela Olsen
Stories
No stories have been posted for this opportunity yet.